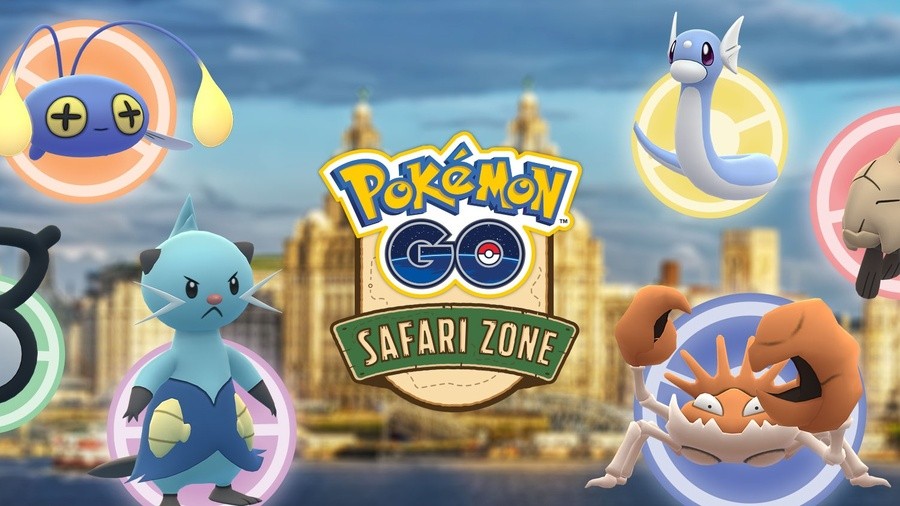 This morning was supposed to be a wonderful time for the UK's biggest Pokémon GO fans, with tickets to the upcoming Safari Zone event in Liverpool going on sale to the public. Instead, some have been left upset and frustrated at the cost of entry, which is significantly higher than advertised.
Niantic's marketing for the event has stated that "general admission tickets will be £12, and early access tickets will be £18" leading up to the tickets going on sale. When attempting to buy tickets, these prices are also advertised right up until the penultimate screen at checkout, when suddenly a £3/£4.20 charge for "tax" and a separate £3 charge for "fees" are thrown on top.
In the UK, the cost of products and services are always shown with tax included, leading some fans to brandish the advertisement behind the Safari Zone tickets as "illegal". Players over at TheSilphRoad's subreddit, a community of dedicated fans, have been threatening to contact – and in some cases, going ahead with contacting – the UK's Advertising Standards Authority (or ASA).
The ASA's guidance on the matter is pretty straightforward, with the only exception to the rule being for costs to taxpayers who would normally recover VAT, or for those who don't pay it in the first place (thanks, Eurogamer):
"Rule 3.18 of the CAP Code states that 'quoted prices must include non-optional taxes, duties, fees and charges that apply to all or most buyers'."
We'll keep an eye out for any official response from Niantic as the situation progresses.